Agrométodos enters the world of micro-organisms
According to the New Regulation (EU) 2019/1009 on EU fertilising products, a "fertilising product" is "a substance, mixture, micro-organism or any other material, applied or intended to be applied on plants or their rhizosphere or on fungi or their mycosphere, or intended to constitute the rhizosphere or mycosphere, either on its own or mixed with another material, for the purpose of providing the plants or mushrooms with nutrient or improving their nutrition efficiency".
Human beings began employing chemical fertilisers when they found that it was the most effective way of maintaining the productive capacity of crops. The continued use of said compounds has had a series of negative effects on the environment, which are widely proven. It has been shown that their use carries an increased risk of environmental damage, such as the infertility of the soils to which they are applied, the pollution of underground water, the greenhouse effect, as well as possible repercussions on people's health and safety.
Since agriculture began, composts have been used as organic fertilisers, providing large amounts of nutrients for plants.
Agricultural land is an invaluable and limited resource, the current agronomic potential of which is attributable to the work carried out by humans over centuries. The irreversible degradation of this resource means putting the agricultural opportunities of future generations at risk. For this reason, protecting the soil constitutes a primary objective for a good fertiliser, in order to guarantee its fertility and its agricultural value in the present and in the future.
There is another kind of biofertiliser the special feature of which is that its formulation includes microbial agents (bacteria, fungi, …). These bioinoculants serve various functions for the plant and the soil (promoting growth, providing nutrition, defending against biotic and abiotic agents, and so on). In addition, they allow for savings in the use of chemical fertilisers, a reduction of the environmental impact generated by excessive fertilisation, and are better adapted to the agriculture of the future created by climate change. In short, micro-organisms that are beneficial for the soil can significantly increase crop yields while simultaneously reducing the use of fertilisers.
At Agrométodos, as part of our ongoing efforts to be loyal to our distinguishing feature (exclusive products recognised for their high scientific and technical value that are benchmarks in plant nutrition and crop protection far away from the use of chemicals and waste-free), we consider it critical to also back the use of organic fertilisers, with which we can help farmers achieve their objectives viably and effectively without foregoing the profitability and sustainability of their land and crops.
To achieve this aim, Agrométodos has become a founding partner of Agrogenia Biotech.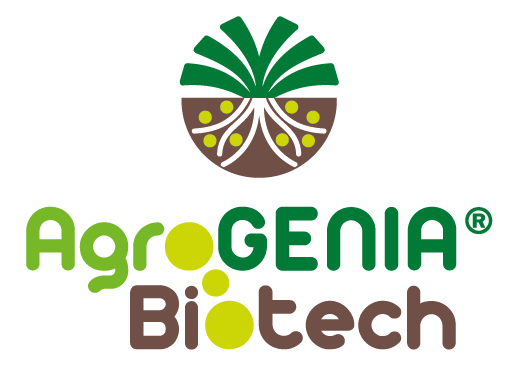 Agrogenia Biotech is a subsidiary of Agrogenia, a company that has over 10 years of experience in the micro-organism industry, and it is supported by collaborations with public research centres. These include FIUS (Fundación de Investigación de la Universidad de Sevilla or the Research Foundation of the University of Seville), with research staff who have over 35 years of experience in microbial inoculants.
Agrogenia Biotech will be responsible for biofermenting the microbial inoculants that Agrometodos will use in future biofertilisers.