The 2020 harvest of grapes in Spain augurs a production of 43 million hectolitres
The Agro-Food Cooperatives of Spain have foreseen that the harvest of grapes in Spain 2020 will leave between 43 and 44 million hectolitres, although the weather conditions, in relation to temperatures and possibility of rain, will mark the final harvest.
The rains at the beginning of the sprouting and the absence of frost make you anticipate that the quality and quantity of the harvest is positive, in a community like Castilla-La Mancha. However, in Catalonia, Extremadura and other producing areas, if a reduction is expected compared to last year, due to various reasons such as mildew that has affected the northern half of the country, the high summer temperatures that have affected the dry vineyard and some hail episodes in localized areas. Thus, the harvest forecasts aim for a harvest 14% higher than the last campaign in Spain.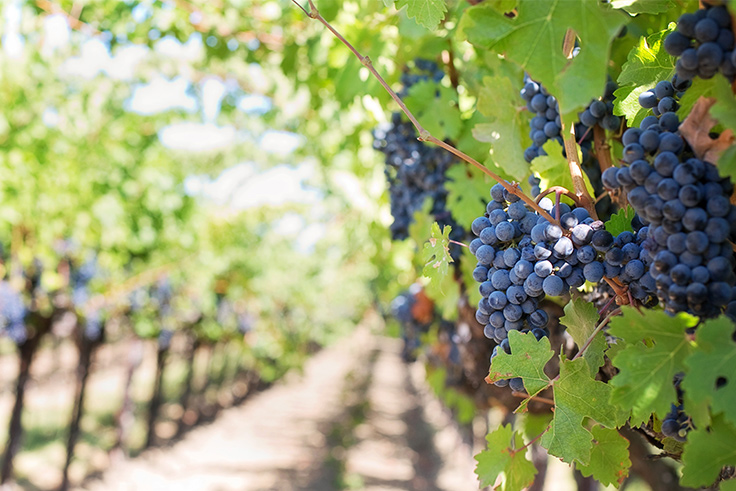 From a commercial point of view, a complicated 2020/21 campaign is foreseen. The consequences of the health crisis caused by COVID 19 such as the closure of the HORECA channel, the absence of international tourism, the cancellation of parties and celebrations, the revision of tariffs by the US and Brexit, makes the situation of the sector completely uncertain.
The president of the wine sector of Agricultural-Food Cooperatives of Spain, Angel Villafranca, points to the need to give value to extraordinary measures (crisis distillation, private storage and harvest in green) to maintain and enhance the wine sector in our country. They themselves have asked the Ministry of Agriculture, Fisheries and Food to approve as soon as possible the extension of these measures in future campaigns and to provide an extraordinary EU budget to alleviate the consequences of the fall in overall wine consumption and increase quality to the entire value chain, bringing stability to each of the points in the wine chain.