Fruit Attraction 2020 will be held telepresenceally
The 2020 edition of Fruit Attraction, a world-leading event, will be held in October in a virtual way. The Organizing Committee has decided that the 12th edition will use a new and advanced technology platform at the service of the international fruit and vegetable professional community: Fruit Attraction LIVEConnect.
The first telepresenceal edition of Fruit Attraction's history will be held from 1 to 31 October 2020. In this first virtual edition, companies, buyers and traders from 160 countries will be able to take advantage of this platform to present brands, products and novelties. It will become, one more year, the world's largest network of professionals in the fruit and vegetable sector.
Fruit Attraction LIVEConnect will be able to generate and promote new buying and selling opportunities; enrich the network of contacts of commercial teams; know the full range of suppliers, products and developments in the 2020 sector; establish video calls and eB2B; receive contact recommendations; organize sessions and demonstrations by exhibiting companies; host videos and technical documentation on products and services.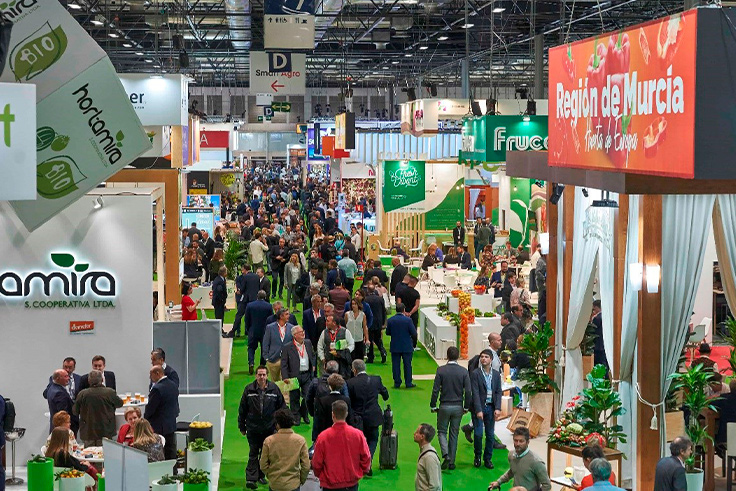 The platform also brings together the exhibition offer of Fruit Attraction, Flower&Garden and Fresh Food Logistics and through it and during the 30 days of the event will hold a large number of technical conferences, debates, daily sessions and monographic congresses on product categories, international market opportunities, topics of maximum sectoral interest… organized by participating associations, media and exhibitors themselves.
The decision to turn this edition into a digital event was made after thoroughly monitoring and assessing the development of the situation around the world and with the desire to meet the sensitivities and needs of the exhibition community as a whole. Last year alone, this congress brought together 1,770 companies from 58 countries who received the visit of 89,390 professionals from 127 countries at the IFEMA trade fair, a very clear reflection of the relevance of this global meeting point, where the protagonist is the horticultural sector.
If you want to keep up to date with the rest of the news in the sector, do not hesitate to visit the news of Agrométodos. We offer you the most interesting news so that you know the situation of agriculture in our country.